Welcome
Welcome to our website!
---
We greatly appreciate all of our clients' business - past, present, and future. If you have any questions regarding any of our services, please do not hesitate to contact us via telephone, email, or on our online form.
---
Telephone: (570)885-0101
Please visit our other companies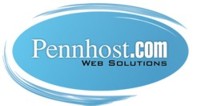 Home Services
---
MWS Computers offers a range of services for your home computer needs. We can order almost any part you need and install it, even the difficult to find ones.
Some of our services include:
Software installation

Hardware installation

Hardware and Software sales

Hardware and Software upgrades

Spyware, Virus, and Trojan removal

Troubleshooting
If you would like to inquire further about our services or would like to make an appointment with us, please call (570)885-0101 or use our online contact form to send us an email, and we will call you shortly. Service is provided either in-house or at your house, depending on the job requested.
Computer Drop-off
You may drop your PC off at our shop for work to be done. Our regular bench fee of $125.00 applies for most work. The bench fee covers up to one hour of time working on your machine. A bench fee is remitted at the time of drop-off.
House Calls
MWS Computers will make housecalls to your home as per request. Hourly service rates apply. For our rates, please contact us via our online contact form, or give us a call during regular business hours.
Payment is due when service is complete.