Welcome
Welcome to our website!
---
We greatly appreciate all of our clients' business - past, present, and future. If you have any questions regarding any of our services, please do not hesitate to contact us via telephone, email, or online form.
---
Telephone: (570)885-0101
Please visit our other companies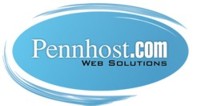 About Our Company
---
MWS was founded in 1977. We became MWS Computers in 1982 and started selling computer products through a mail-order catalog. Later we turned our attention to business consulting and installation of computer systems. In 1987, our retail store became a RadioShack Associate Store until September of 2004.
Currently, we continue to provide computer support to business and personal computer clients. We offer a full range of services from office networking to spyware removal.
MWS also owns two other companies: Pennhost.com and Taxprosites.com
Pennhost.com is a division of MWS. We have involved with the Internet for the past 5 years and have built and serviced many of our customers' web needs. We see the web as the biggest area of growth available to business today. We have decided to use our 27 years of business experience and computer knowledge to offer you the best of the Internet. We have Tier 1 bandwidth providers, SBC and Allegiance, built on a Cisco powered network and guarantee 99.9% uptime. MWS/ PennHost.com has been providing web design and hosting for the past 10 years. We offer Domain Name Registrations at competitive discount prices on our website.
TaxProSites.com is owned and operated by MWS/Pennhost.com. Taxprosites.com offers websites for tax professionals. We offer creative and professional templates complete with monthly updated content authored by the popular "Back to Basics" tax seminar team - Pennsylvania's premier tax seminar series. Taxprosites.com is our newest division. We are very excited about its growth and future.